Stability (slump) pressure calculation for HDPE Corrugated Pipes: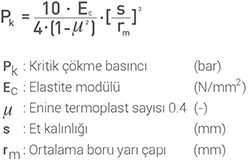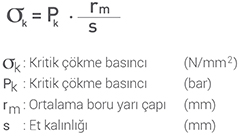 Connector for HDPE Corrugated Pipe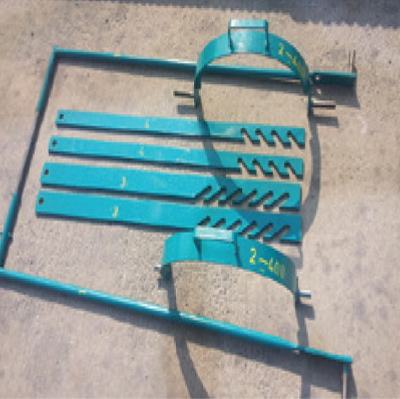 The purpose of the mounting apparatus designed by Esen Plastik is to facilitate the assembly of the corrugated pipes in the field by means of coupling and/or muff, and for this purpose, buckets etc. are currently used. It is to prevent the damages and problems that occur in the cots and bells due to the use of construction equipment.
Attach / Remove Lever
This piece is designed in 2 sets.1. set 300 mm –600 mm, the second set is used for joining or disassembling corrugated pipes between the diameters of 800 mm and 1000 mm.
In diameter changes, the width of the arm can be increased or decreased by means of butterfly head bolts according to the size of the sleeve to be attached or removed.
Clamp Parts
These parts are placed on the pipes from both sides of the sleeve during the assembly or disassembly of the corrugated pipes. It is shown on the clamps for which diameter they will be used. (The clamps in the picture are suitable for 400mm Corrugated Pipe.)
Insertion and Removal Blades
Inserting Blades are used during the joining process of the Corrugated Pipe.
Extraction Blades are used during the removal of the Corrugated Pipe.
How is HDPE Corrugated Pipes Joined?

1) The clamp parts number 2 are placed on the corrugated pipes, which will be joined and whose gaskets are attached.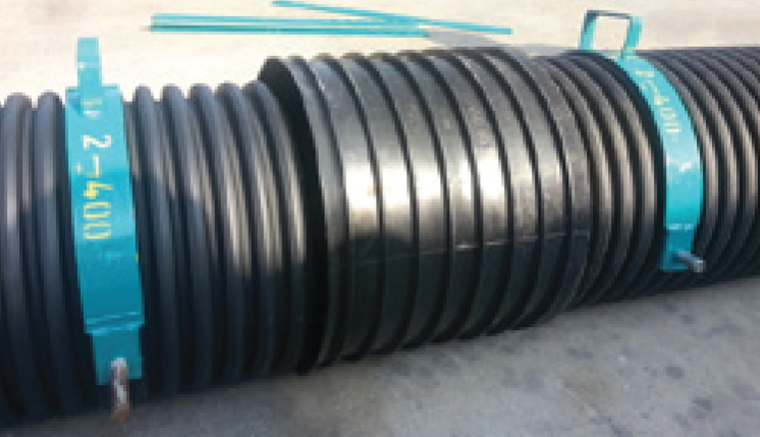 2) The insertion/removal arm, whose width (related diameter) is adjusted according to the corrugated pipe, is inserted into the pins on both sides of the clamp piece on one side.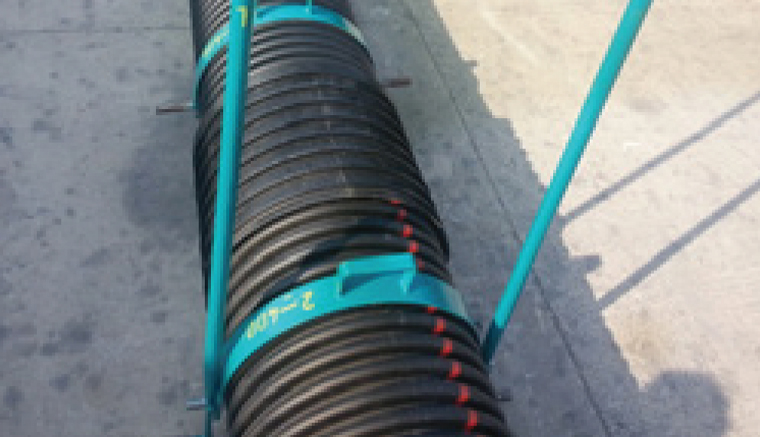 3) The perforated sides of the insert blades are inserted into the pins on the underside of the insertion/removal lever from both sides. The slotted sides of the mounting blades are inserted into the pins on both sides of the other clamp piece.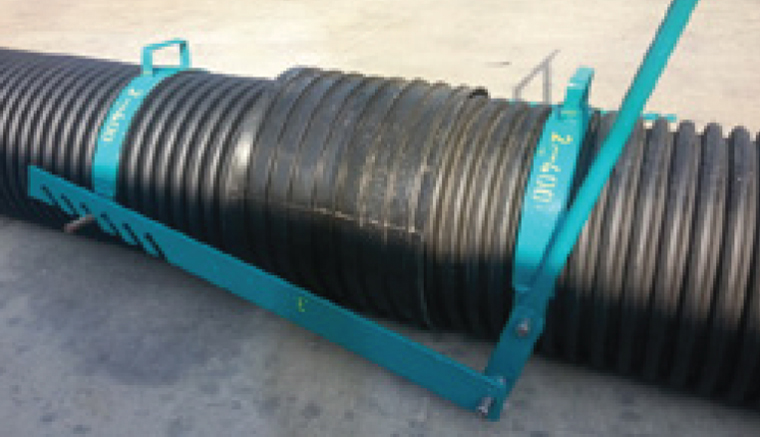 4) The insertion / removal lever is moved forward, allowing the pipes to move towards each other. If the pipes could not be combined, the handle is pulled back and moved forward again, so that the pipes are joined.